How We Are Funded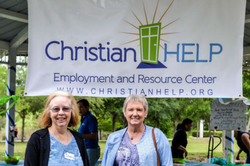 Our services are free and because we support the community, the community supports us.
We are not federally funded and receive our support from the thoughtful and generous donations of any size from individuals, foundations, businesses and churches.
Employers pay a nominal fee to participate in our job fairs and meetings, but this cost mainly covers expenses and is not a substantial revenue stream.