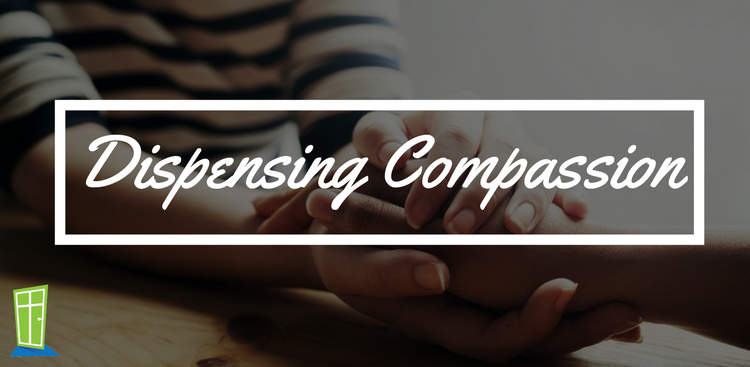 Dispensing Compassion | Pastor Andy Searles - Church Together
During his time on the earth, Jesus fulfilled many roles. Some of them were exclusive to him because of his deity. Others are roles that we are to reflect as we live and follow Him in this world. Even those Jesus rarely seemed hurried or harried; He was quick to dispense compassion and swift in offering care.
The scriptures are pretty clear that we are to perform these same functions, kind of like a spiritual Emergency Medical Technicians (E.M.T). Responding quickly to the call to help an injured world that has crashed badly. We are to go to the scene of sin-induced accidents and among wounded people, being quick dispense compassion and, through our care and prayer, transporting them to the One from whom all healing comes.
One such 'emergency' that Jesus experienced was around a loss within his extended family. The story is found in John 11. Word had arrived that cousin Lazarus had died. People were hurting, injury was real, and compassion was needed. Through His example, we see at least four principles that can help us to dispense compassion to hurting people.
1) Challenge the hurting to have hope!
Upon arriving he first encounters his other cousin Martha, grief stricken, emotional and broken by the pain of loss. His words calm her, assure her and bring her great hope.
Jesus said to her, "I am the resurrection and the life. The one who believes in me will live, even though they die; 26 and whoever lives by believing in me will never die. Do you believe this?"
She comes with lots of questions. He answers with statements of hope about who He is and what He offers. His words bring hope and hope is the foundation for any healing. As compassion carriers, we are called to offer this same promise of hope and invite a hurting world to believe it.
2) Let indignation inspire you.
As Jesus saw the hurt and loss caused by the brokenness in the world he was moved to tears. The pain that people saw as he cried had, according to scripture, originated in his gut – he was moved with compassion from deep inside of him. John 11:35 simply says that "Jesus wept."
Why? Because he was hurt by the havoc that sin had caused. The crowd saw his tears as an act of compassion but deep in his heart was anger at the cause of the pain that everyone was experiencing. It was the same holy anger that reverberates around the scriptures in the face of injustice. John Calvin suggests that this emotion stirred him to action "like a champion boxer preparing for conflict." 
As we look upon the pained lives of many in our communities, we must use this hurt to inspire us to compassionate actions. Let their pain empower you to fulfill God's calling to dispense compassion.
3) Keep going when caring stinks
Many of us shy away from care because of the cost that doing so can bring to us. One of the things that ministry has taught me time and time again is that caring for people is rarely easy – in fact, it often kind of stinks.
I chuckle when I read that as Jesus stood on the precipice of extending life-giving care, Martha says, in a rough translation. "Jesus, you don't want to do that. Getting involved in this situation is going to stink" (John 11:39).
Sometimes caring for people "stinks." It isn't easy; it's not going to be pretty, it gets ugly. But Jesus reminds us that we've got to do it anyway. Compassion and caring involve us in all kinds of stinky messes… but we must do it anyway.
4) Compassion creates a conduit for God's healing
With confidence in his Father and from a place of prayer, Jesus calls to the hurting to be healed. To Lazarus, he calls him to come out of the tomb; to the hurting he fulfills the hope that he had offered. He erases grief, answers questions and completes the promise. He brings life to a situation that was lifeless.
His compassion, as ours does, became a conduit for God's healing. Our starting place to be used by God starts with a prayer attributed to Rich Sterns, President of World Vision, "Lord, break my heart with the things that break yours."
One of the things that I love about the ministry of Christian HELP is that they model these principles of Jesus every single day to people who are hurting and struggling and God uses their compassion as a conduit to bring his healing.
Ministry starts by extending the compassion of Christ. Christian HELP is so successful because it is faithful to this calling. One of the ways that we must reflect Jesus in this world is dispensing compassion to the hurting.
Would you join with me in getting in your spiritual ambulance, driving to places of hurt and injustice and dispensing the compassion of Christ to a world that so desperately longs for life?
Pastor Andy Searles | Church Together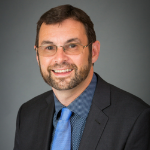 *Church Together is a faithful church partner that supports the ministry and mission of Christian HELP.