Fundraising in a Christian Realm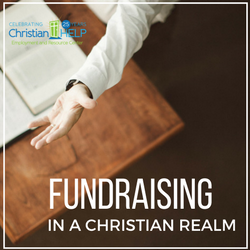 To Ask or Not To Ask
A couple of weeks ago a co-worker handed me the book "Simple Trust Simple Prayers" by Cindy Mallin. Wow – game changer!
The writings are of George Mueller, a minister who pioneered five orphanages in England during the 1800s. Mueller relied solely on God for his provisions. I mean solely!!
As a fundraiser for a non-profit my job is to ask for funds. To come up with ways to generate much needed revenue for an important mission.
As a Christian my job is to trust my Savior in all things. To love Him with all my heart, soul and mind.
How do I combine these two?
For years I have been satisfied with my Christian walk consisting of my efforts to love others as Jesus did. I have taken much joy in loving our supporters. I have been passionate about matching up those who have with those who don't. I have been blessed to witness the joy of a donor when they are shown the impact of their investment. I have been privileged to be a part of the process to self-sufficiency for many. It can't get better than that can it?
I believe it can.
How much greater the joy is when I witness God answer a specific prayer. How full my heart feels when I look to Him for all our needs.
I want to trust like George Mueller.
Does this mean I do not ask for funds? I found this confusing as Matthew 7 seemed to instruct me to ask in order to receive.
Yes Jackie…ask God!
Matthew 7 goes on to say …So if you sinful people know how to give good gifts to your children, how much more will your heavenly Father give good gifts to those who ask Him.
My heart pounds at the possibility of truly absorbing this. What good things He has planned for us. Things we cannot even imagine. Praise God.
I will continue to talk about the work God is doing through Christian HELP. Much of Mueller's work was known through word of mouth. We do need to let others know of Christian HELP's mission – but ultimately our provisions will come from Him.
I will continue to attempt to love others as He loves us and when there is a need I will run to Him and then wait with glee as to what He will do. 
Jackie Avery, CFRE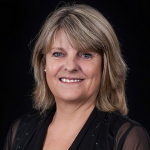 "In all my Christian life (now sixty-nine years), never once did God fail to direct me if I carefully read the Word of God and sincerely and patiently sought to know His will by the teaching of the Holy Spirit. On the other hand, if I did not have honesty of heart and uprightness before God, or if I did not patiently wait on God for instruction, or if I preferred the counsel people to what God tells me in the Bible, I made great mistakes." -George Mueller, March 1896