Have You Ever Needed to Google HELP?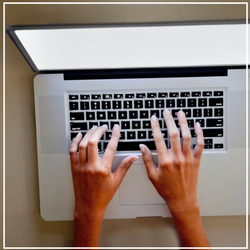 Last Friday, around 2:45 pm a lady walked into the doors of Christian HELP and said she had put her last $11 in the car for gas. 
She is working, but not earning enough money. Her hours have become less and less. She has 3 teenage boys to care for and didn't know what to do.
In desperation she Googled..."I need HELP Casselberry, FL" 
To her surprise, Christian HELP was the 1st resource to come up and it was only a few blocks away from her home. She was given resources, but she mostly was interested in a better job. 
She was encouraged to see a Care Manager to help her find a better paying job. She was so thankful and hopeful. She stated as she left, "I always wondered what you did, now I know. God led me to you!"
What struck me the most, was that she was at a point in her life where she simply cried out "I need HELP"! 
Isn't it amazing how our Lord answers our cries for HELP? Today He used Christian HELP to let her know He heard her cry.
Please support Christian HELP to provide Love, Hope, Encouragement and Prayer to others in need in our community. 
Phyllis Johnson-Mabery