Food Pantry
To provide for the hungry and job-seeking in Central Florida, we maintain a large stock of food to provide groceries to our clients and their families.
Our pantry is stocked through donations we receive from the community, local markets, and Second Harvest Food Bank.
---
To access our food pantry, non-clients may come in to our office:
450 Seminola Blvd., Casselberry, FL 32707, Mon-Fri, 9:30am-1:30pm
You MUST BRING a physical (non-mobile), valid I.D. AND proof of address (i.e. Driver's License and a bill).
You and your family may receive food every 14 days for 3 months. 
After the 3 months, you will be eligible for food again after 12 months.
 
If you are a current client, then your food pantry visits are scheduled between you and your Care Manager.
---
To drop-off non-perishable food items, toiletries, pet food, or baby products, stop by
Christian HELP, M-F 9:30am-3:00pm, or call 407-834-4022 for special arrangements.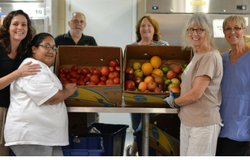 ---
Christmas Program
Each year we offer a Christmas Program through which we provide a shopping experience for our job-seeking parents that are not yet able to provide their own Christmas gifts for their children and teens.   
To learn more about this program or to give or serve, send your inquiry to info@christianhelp.org.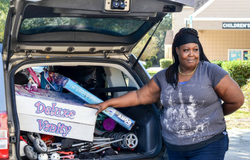 ---
Resources and Referrals 

We may not always have the supplies that any given client will need on any given day, but we are able to refer them to agencies and organizations that may have those resources and may be able to offer the needed assistance.