ReNEW Program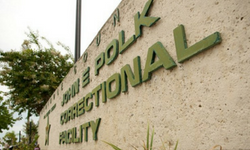 ReNEW is a jail ministry program that began in 2018 in collaboration with Kerrageous Consulting.  It teaches incarcerated women at the John E. Polk Correctional Facility in Sanford, life skills necessary to improve themselves and their situation upon release. The program is 7 weeks long, with a total of 35 classes taught to 10 – 15 women per session that have volunteered to participate and want to make significant and meaningful changes in their lives. Christian HELP delivers four of the training modules, which deal with employment, how to make a resume and cover letter, how to interview, and how to present your best self in the job market even with an arrest record. 
The women graduate the program with certificates showing their accomplishments, but hold the real value in their hearts and minds as they are equipped to start a successful path outside of John E. Polk Correctional Facility with a new network of support if they so choose to.
Additionally, upon their release, the women are invited to receive one-on-one job coaching at Christian HELP.
For the women not ready to return to a community, but need a residential rehabilitation facility, Christian HELP is pleased to be a part of their support group in this process and provide some of the practical things they may need in addition to encouragement. 
To learn more about ReNEW or donate to fund the supplies and resources needed, contact vickie@christianhelp.org or go to the donate page.
---
If you wish to donate items for the women upon their release, donations can be dropped off to Christian HELP any Monday – Friday from  9:30 – 4.
The women could use: socks, water bottles, toiletries of all kinds, like shampoo & conditioner, bar soap, toothpaste and toothbrush, hairbrush, comb, hair accessories, hair dryer, razors, lotions, and cologne.